Watching a match race event on the water is just a little different than watching the America's Cup on TV from the comfort of your favorite barcalounger. Come on out and watch the Santa Maria Cup! The diagram of the mouth of the Severn River shows approximately where the races will be sailed on what days.
When you go out to watch on your boat, here are a few tips:
Sailors - keep your sails down - just use your engine. The wind shadow of your boat extends a long way!
If a pair of boats is coming at you and you can not get out of the way without getting in the way of one of the boats, put the boat in neutral and put your hands in the air. This signifies to the teams that your boat is stationary; you then become an obstruction under the Racing rules. (By all means, try not to get in this situation!)
Watch out for the Umpire Boat! Don't forget there is an Umpire boat associated with each pair of racers!
Give the rounding marks more room than you might during a regular race; the competitors might not round it immediately! (And don't forget, they turn right, not left!)
Look at the racecourse diagram, and please try to stay outside the diamond indicated.
Obey the official boats - if someone asks you to back away or go somewhere different, please just do it without a big argument.
When trailing a pair of boats to watch, keep a sharp eye out all around - there are 6 pairs of boats out racing on the same course!
Enough rules - Support the sport - Come out and watch!
Approximate Racing Areas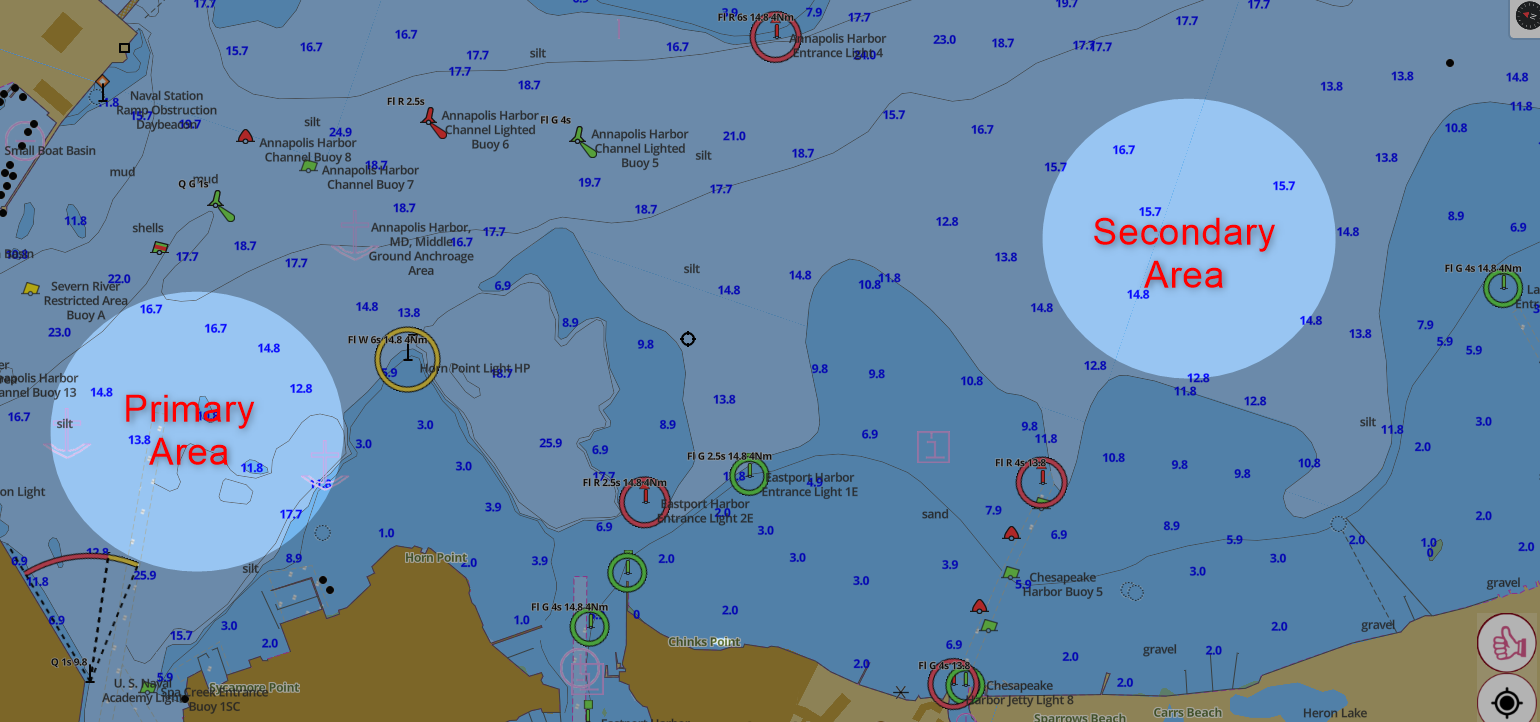 Not To Be Used for Navigation